WELCOME TO MGSF!
Perfect kits and parts for all model types and scales
Current news and information are published on our social media channels
MGSF Perfect Parts. We manufacture kits and accessories in all scales (1/24, 1/20, 1/12…) for scale models including cars, bikes and racing machines. Our products are designed bearing in mind both precision, quality and uniqueness of the final outcome.
Cars, bikes, racing machines and open wheels – we love all of them. Whatever scale the model is there is always a room for improvement. All product are designed in-house and our offering is continously expanded.
We use 3D resin printing technology to achieve best quality and snug fitment of the parts.
Rookie, regular or die-hard modeler – our offer is for all of you.
Enjoy!
Latest Posts
New product is relased: MGSF Honda S600 "Shotto" in Shakotan style 1/24 scale transkit
Kit will be availabale in: Hiroboy.com SpotModel  D.Modelkits Super-Hobby UpScale Hobbies Banzai-Cars Kustommodels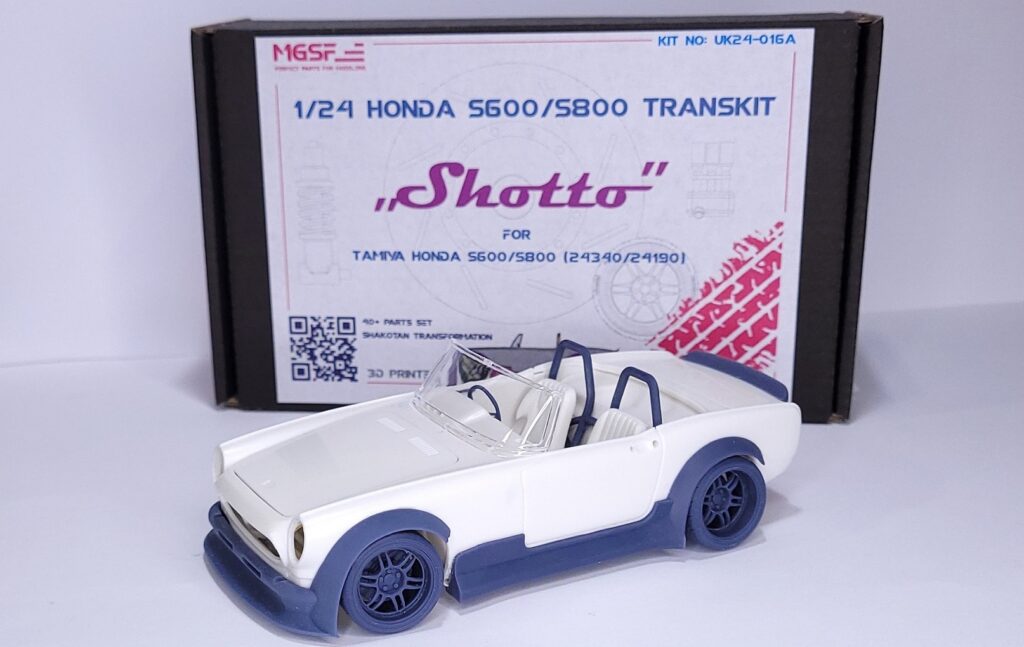 This product requires donor kit: Tamiya Honda S600 [TAM24340] or Tamiya Honda S800 [TAM24190]
Watch great video about building process od MGSF Fat Boy kit. Master build by OMG Scaleworks
Watch and admire both MSGF Fat Boy kit and great craftmaship.